This space challenges the idea of what creativity was and how anyone, not just trained artists, can be creative.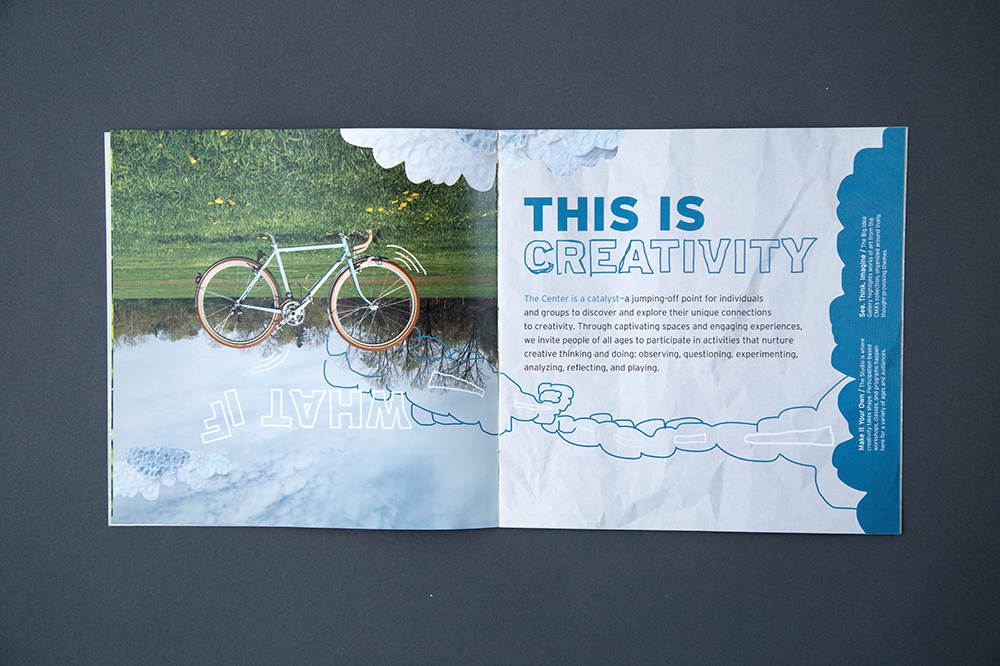 They needed help telling the world what they accomplished.
Therefore, we crafted The Center for Creativity's branding to stand alone as an identifiable initiative, yet remain consistent with the museum's master brand.
A unique font family was created for the museum's internal designers to utilize.